A sports injury can affect your performance and keep you from remaining active. Whether you are a professional athlete, a weekend warrior, or an avid runner, a quick recovery from injuries is necessary.
At Carolina Rehab, we offer cutting-edge sports injury treatments for patients living in Myrtle Beach and surrounding areas.
We use a multi-disciplinary approach to injury repair using a combination of Rejuvinative Therapies and chiropractic care for a speedy recovery and improved performance.
Preventing Sports Injuries
While we have incredibly effective treatments to handle an injury, the ideal thing would be that you don't get injured in the first place.
These are some of the things you can do to make sure you can have fun while not getting hurt:
Wear Protective Gear
Depending on the sport that you're playing, wear whatever protective gear is appropriate. For example, if you are riding a bike wear a helmet, if you are playing football, wearing your helmet, knee pads, etc. Ensure that you have all the protective gear that you need, and that it's in good working order.
Fitness
Being in good physical condition means that your body can handle a good amount of physical stress. But no matter how fit you are, know your limits. Always gradually increase your activity at the appropriate level for your fitness.
Warm Up
Never skip your warm-up exercises. Proper warm-up ensures that your body is ready for more intense physical activity. By warming up, you increase the blood flow to your muscles and raise your body's temperature.
When your muscles are adequately warmed up, the movements, stretches, and strain you put on them is less severe. Warm-ups also help minimizes muscle soreness.
Don't Play When Injured
Playing when you're hurt is a bad idea. It can lead to an even worse injury — one that might keep you from playing for a very long time. No matter how badly you want to return to your sport, consult your doctor and ensure you have adequately healed from your injury.
Sports Injury Doctor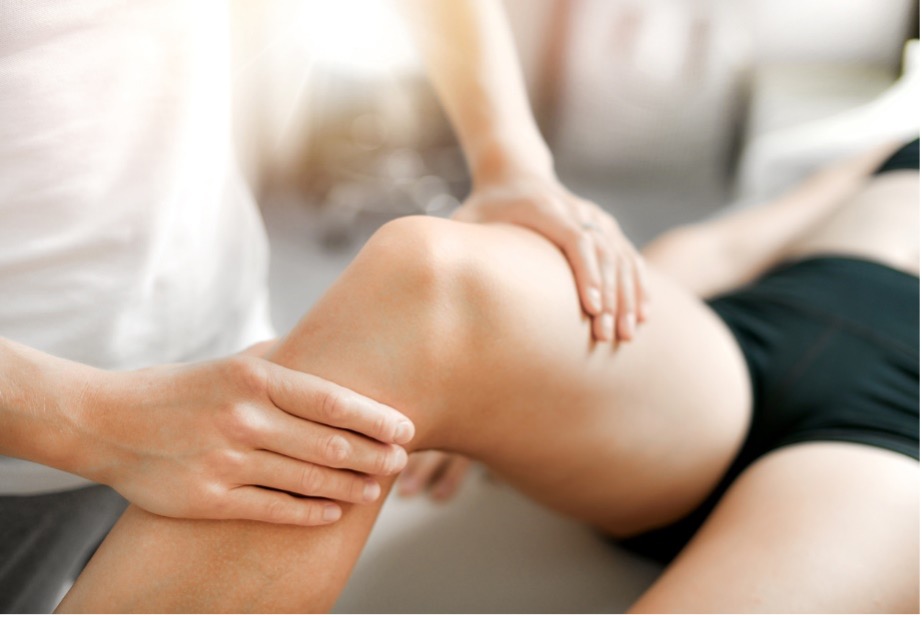 If you do get injured playing a sport, you want to ensure you get the proper treatment. As authorities in sports medicine, we focus on treating and preventing sports-related injuries.
We can assist in preventing, diagnosing, and treating injuries associated with athletics, physical activity, and exercise.
We provide a thorough assessment of your injuries to determine the best course of action for your treatment. However, we can also offer preventative treatments to help reduce the risk of injury and strengthen your body so that you can achieve your personal best.
Our doctors can assist patients of all ages and levels of physical ability to help them remain active.
Sports Injury Treatments
Our treatments for sports injuries often combine hands-on treatments such as chiropractic care with Rejuvenating Therapies.
Chiropractic Care
Our chiropractors use gentle manipulation to reduce limitations and misalignments that cause pain and can interfere with function. Our chiropractic care also improves nervous system function so that you can effectively manage your pain, reduce inflammation, and improve your range of motion.
Trigger Point Therapy
Trigger point injections use a potent anti-inflammatory found in the pitcher plant called sarapin.
We inject the target areas with sarapin to help restore blood flow and other fluids to relieve pain and regain proper function. Sarapin works like an anti-inflammatory and muscle relaxant by decreasing pain, swelling, and inflammation and reducing muscle tightness and spasms without adverse effects. It is non-narcotic and non-steroidal, and the injections are very tolerable, with little to no pain.
Summary
If you've suffered a sports injury, contact us for a complimentary consultation.
All of our treatments for sports injuries provide all-natural pain relief and rehabilitation techniques to get you back in the game.
Dr. J. Craig Strickland, DC
Carolina Rehab & Physical Medicine Center